Mercado Bitcoin signs agreement with Sport Club Corinthians Paulista
By Edlyn Cardoza
Mercado Bitcoin, the largest in Latin America cryptocurrency and exchange of digital assets owned by Group 2TM holding company, recently announced a sponsorship agreement with Sport Club Corinthians Paulista between September 2021 and December 2022. For 16 months, the club's men's football team will sport the Mercado Bitcoin logo on the front of their shirts, one of the most coveted advertising spaces in Brazilian football. The sponsorship deal also includes financial education and crypto asset-related activities for the club's fan base, which numbers more than 30 million people worldwide.
The partnership was announced on the night of September 1, as the club hosted a live event celebrating its 111th anniversary at the Neo Química Arena in the eastern region of the capital of São Paulo.
"It makes sense for Mercado Bitcoin to partner with the Corinthians because we share the same values ​​and the same vision," said Reinaldo Rabelo, CEO of Mercado Bitcoin. "As pioneers in our respective activities, we believe in the democratization of access and adopt the same spirit of innovation. We are convinced that by venturing into the cryptoversy, football clubs can find new ways to engage with fans, while generating more revenue through new business models.
Duílio Monteiro Alves, President of Corinthians, said: "Every step in the future of the Corinthians is made possible by partners who understand both the momentum of digital technology and the needs and wants of our fans. By joining forces with Mercado Bitcoin, the largest crypto-asset platform in Latin America, we can be sure to be at the forefront of innovation in marketing and fan engagement. This is where our future lies. "
Bitcoin Mercado Lists Corinthians Fan Token
As part of the collaboration, Mercado Bitcoin will also list the Corinthians Paulista fan token on its platform. Under the symbol $ SCCP, the token will be issued on September 2 by socios.com, the company which has also launched tokens for other major football clubs as well as the National Basketball Association (NBA), MMA and Formula 1 teams. Fans around the world will be able to purchase the $ SCCP to access promotional events and exclusive rewards, participate in surveys and interact with the club in other ways.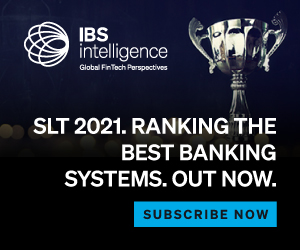 Previous article
Elrond Network announces integration of its technology by Copper.co
Read more
Next article
Cellulant and Gainde 2000 join forces to improve Africa's business environment
Read more