MILWAUKEE — Statistics from the PGA Tour of America show that less than 20% of golfers in the United States are minorities. A Wisconsin organization is trying to change that.
We Black We Golf is a social organization that uses the game of golf to build community.
Richard Badger is the director of the WBWG. He said they use the game of golf to enhance their personal and professional development through networking and philanthropy.
Badger said the goal was to increase diversity in the game among blacks and browns.
"Golf really is open to everyone, it should be considered all-inclusive," he said. "There's a history and a stigma that comes with golf, it really is a hyper-segregated game."
The name was created by WBWG golf mentor Martin Marshall. Badger said the idea stemmed from an experience Marshall had at a local golf course when he felt he was not part of an inclusive environment for people of color.
While an emphasis is placed on the participation of people of color on the course, the WBWG is open to all races, genders and classes of people.
"We're less than two years old, and in those two years…we're just under 2,000 members," Badger said. "We've put golf clubs in the hands of over 500 people."
He said the fastest growing demographic is women, including golfers like Katari Key.
Key said she didn't expect to fall in love with the game.
"It's not like football, not like basketball where sometimes you're limited by your age and gender," Key said. "This game allows you to go way beyond that.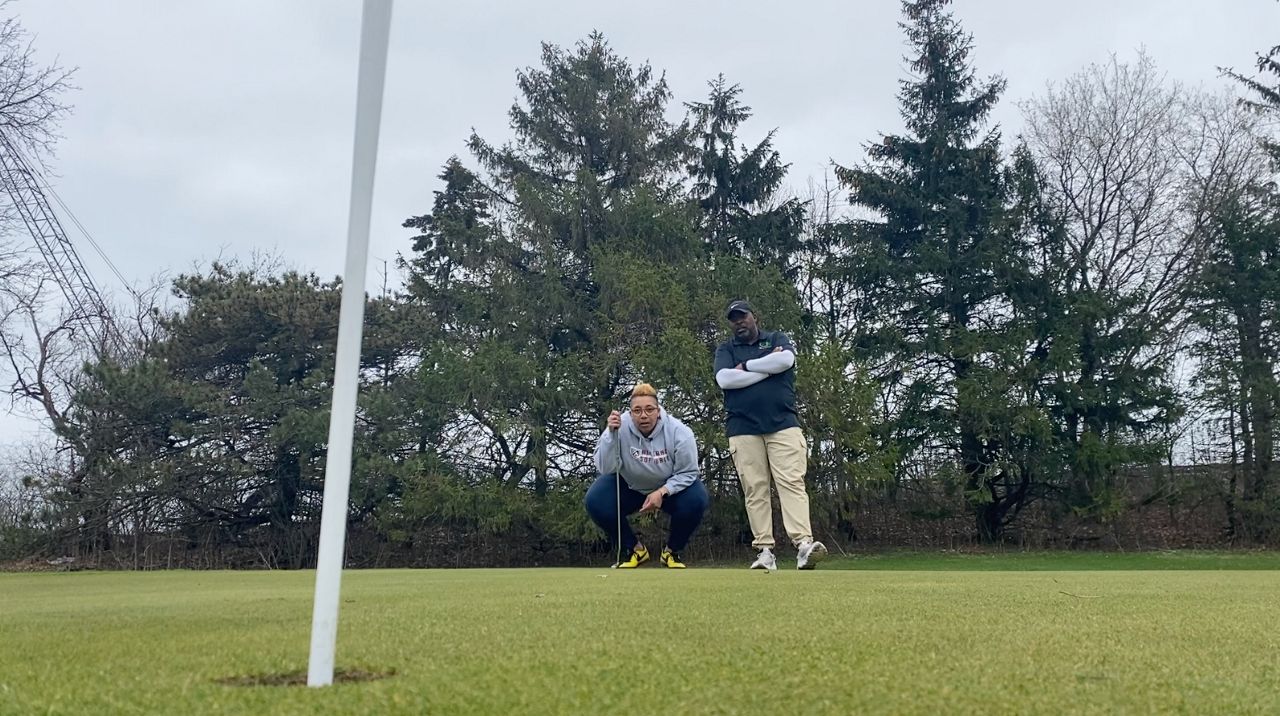 She appreciates the relationships she has built since arriving and said anyone can do it.
"It gives you a chance to learn golf in a safe space," Key said. "People teach you, criticize you and improve your game."
She is thrilled that more people are joining the party this summer.
"I can't wait to get people together in a band and start fraternizing again so we can enjoy each other's company and also appreciate what it means to introduce the game to a new generation in new people," Key said.
Badger has seen how this sport has succeeded in breaking down barriers and bringing people a sense of family and fun. He plans more action for as long as Mother Nature allows.
"We're targeting those newbies," Badger said. "We are not looking for people to become competitive right away. We just want to be able to put clubs in your hands and introduce you to the game in a way that's fun, social, and inexpensive, but you still get quality training.
To learn more about WBWG and get involved, click here.